Serving Upstate NY—VT—MA • For selections & prices, CALL or EMAIL US
Virginia Vintage®
Authentic Hand-scraped Floors from Anderson
About the Company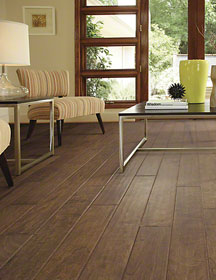 Virginia Vintage's parent company, Anderson Hardwood Floors, dates back to the 1940s. Yet, while a great many of their competition went out of business during the early 1970s (due to a popular move toward carpeting), Anderson was actually able to expand its operations. Today, the company continues its great family tradition of supplying some of the most consistent-quality flooring in the business.
Anderson has consistently been at the forefront in providing customers with innovative options. Historically, the company has emphasized engineered flooring for its durability, efficiency, and versatility. Perhaps that's because they invented it! Cross-Locked Engineered® technology was first developed by the company's founder, L.W. Anderson, and is still used today as the industry standard.
Once upon a time, boards were cut and shaped by hand. Now you can bring that simple elegance into your home once again with Virginia Vintage, the original engineered hand-scraped flooring from Anderson.
Wood Flooring Products
Imperfection makes an object unique. Chisel marks, half-moon indentations, and slight variations in color are the characteristics that give a handcrafted floor real value. For that reason, every Virginia Vintage hand-scraped floor is an authentic, one-of-a-kind work of beauty. While Virginia Vintage craftsmanship makes their floors unique, it is Anderson technology that makes them durable.
Virginia Vintage hand-scraped flooring is available in solid, engineered, and distressed construction, and in species of wood that include hickory, kupay, larch, maple, and red oak. Their style collections, available in a gorgeous gamut of evocative stains and colors, are as follows:
5″ Engineered
5″ Solid
Bastille
Coastal Art
Colonial Manor
Copper Creek
Crossfire
French Quarter
Legacy
Olde Paint
---
Visit the Virginia Vintage website:
andersonfloors.com/our_hardwood_floors/virginia_vintage.aspx