Serving Upstate NY—VT—MA • For selections & prices, CALL or EMAIL US
Boral® Timber
Australian Hardwood Flooring
About the Company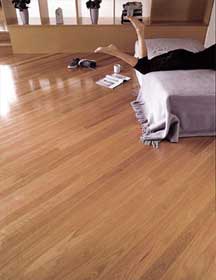 Boral is an acknowledged leader in the timber industry, with a reputation for responsible management and conservation practices. Logs are harvested from state forests, where strict controls are imposed by the government to ensure sustained yield production of these valuable native Australian hardwoods.
All Boral Timber's products are Australian Forestry Scheme (AFS) Chain-of-Custody–certified. In other words, their flooring products are sourced from sustainably managed and legal forestry.
Boral Timber dates back to the 1890s, when Allen Taylor and Co. was established, and they carried out sawmilling operations on the New South Wales coast for many years. Today, Boral Timber has become one of the largest suppliers of hardwoods in Australia, with a diverse product range encompassing flooring, paneling, decking, furniture timber, decorative plywood, and structural timbers.
Wood Flooring Products
Boral Timber offers a wide range of native Australian hardwood species in a variety of flooring products. Their range of solid strip flooring, parquetry, pre-finished hardwood engineered flooring, and decking is suitable for new homes, renovations, and commercial projects.
Architects from around the world have been quick to seize upon the rare combination of strength and beauty offered by Boral Australian hardwood flooring. Prized for their rich color, consistent grain, workability, high density, and durability, they are among the finest decorative timbers available. Many of these hardwoods are also noted for their exceptional acoustic insulation properties, and some species are known for an unusual resistance to flame spread.
Some notable projects in which Boral's hardwoods are used include the Sydney Opera House in Australia, The Lodges at Koele in Hawaii, and Banana Republic stores throughout the United States.
---
Visit the Boral Timber website:
www.boral.com/timberflooring/timberflooring.asp