Serving Upstate NY—VT—MA • For selections & prices, CALL or EMAIL US
IndusParquet
Brazilian Exotic Hardwood Flooring
About the Company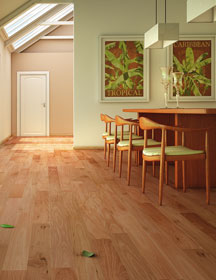 Founded in 1970 by Kiko Uliana and Jose Antonio Baggio in the city of Tiete, in the state of São Paulo, Brazil, IndusParquet is a worldwide leader in the production of premium, exotic hardwood flooring.
With three manufacturing plants in Brazil, distribution centers around the world, and a workforce of over 500, the company exports to all five continents and over twenty-five countries. Its floors are featured in some of the world's most respected settings, such as The Vatican, Louis Vuitton stores, and Ferrari showrooms.
IndusParquet products reflect the philosophy of a company that has built its heritage on product quality and style leadership. Every square foot is crafted using the absolute best manufacturing technology, transforming exotic hardwoods into stunning floor fashion statements.
Wood Flooring Products
IndusParquet's lines of smooth and textured exotics include the following species:
Amendoim
Angico
Brazilian Angelim
Brazilian Cherry
Brazilian Rosewood
Brazilian Teak
Brazilian Walnut
Pau Ferro
Santos Mahogany
Tauari
Tigerwood
Timborana
---
Visit the IndusParquet website:
indusparquet-usa.com