Serving Upstate NY—VT—MA • For selections & prices, CALL or EMAIL US
Wood Floor Installation
Serving Upstate New York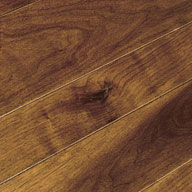 Proper installation of hardwood flooring is critical. All of our installers are professionals trained to recognize any problems that a job site might have.
Before a floor is laid, the moisture content of the flooring is monitored to prevent excessive expansion or contraction. Much attention is paid to staggering joint placement and removing boards with bad knots, unattractive figuring, and odd colors, to ensure that you have a consistently beautiful floor.
From a simple oak strip installation to a customized border design or inlaid medallion, our installers take great pride in creating a uniquely elegant and appealing floor that will last a lifetime.