Serving Upstate NY—VT—MA • For selections & prices, CALL or EMAIL US
Columbia
Flooring Originals™
About the Company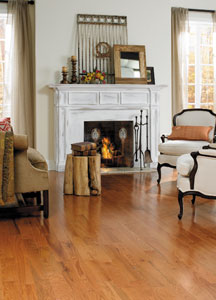 What began as an inspiration has become a new direction in flooring. As a company with a deep sense of pride in craftsmanship, Columbia Flooring's goal is to craft truly elegant, original flooring made in America that speaks to consumers' desire for quality, authenticity, and natural beauty.
The company's decades of experience and engineering expertise have produced a wide selection of solid and engineered wood floors suitable for just about every room and every taste. Moreover, the beauty and versatility of Columbia Flooring are matched only by the simplicity of its care.
Locally grown, harvested, and crafted here in the United States, Columbia's classic American hardwood floors are designed to enhance any style of décor. Whether you're looking for the longevity and beauty found in solid oak flooring, or the rich textures and easy maintenance of engineered hardwood, you'll love what Columbia Flooring can do for your home.
Wood Flooring Products
Columbia Flooring has hand-selected the finest American hardwoods to create a premium collection of "flooring originals" that are rich in color, unique in texture, and beautiful in detail. Choose your style from their eye-catching array of species and colors. No matter what type or style of Columbia flooring you choose, you'll be selecting a floor marked by easy installation and maintenance, with one of the industry's most durable finishes.
Their top-quality Character Floors offer a varity of styles that range from the authenticity of wood made beautiful by years of distress and wear to the personal, crafted elegance of a floor painstakingly finished with sculpted details.
Their Domestic Exotic line is characterized by a distinct, natural beauty unique to each particular wood species, from the straight to slightly wavy graining of maple to the wide color and grain variation of hickory.
Last but not least, with its fine straight graining and interesting color variation, Columbia's classic Traditional Oak Floors bring style to any room and are available in a range of sizes and finishes.
Columbia Flooring also provides a full line of coordinated transition pieces to complete your flooring installation, such as T-moldings, thresholds, reducers, quarter-rounds, and stair noses.
---
Visit the Columbia Flooring website:
www.columbiaflooring.com