Serving Upstate NY—VT—MA • For selections & prices, CALL or EMAIL US
Sheoga Flooring
Hardwood Flooring — Lifelong Beauty
About the Company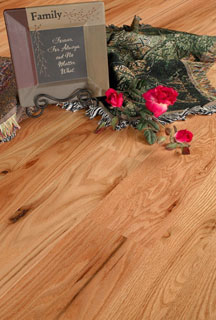 Located in the rural hills of Geauga County, Ohio, in the heart of a large Amish community, Sheoga employs a team of local craftsmen who are united in producing the best quality solid hardwood flooring available anywhere. Sheoga's established reputation of more than 30 years has gained recognition among the hardwood flooring industry for their unparalleled manufacturing of hardwood floors that meet and exceed customers' expectations.
Unlike the industry standard of using lower-grade lumber to manufacture hardwood flooring, Sheoga's unique formula of components includes premium, furniture-grade lumber in the mix of raw materials to manufacture their high-end hardwood floors. They naturally air-dry their lumber for several months prior to kiln-drying.
Once the natural seasoning process is complete, they kiln-dry, equalize, and condition all lumber to a final moisture content of 6%–8%. From the kilns, the lumber is moved into a temperature-controlled warehouse, where it remains until it is precisely milled to produce high-quality prefinished hardwood flooring.
Sheoga has been producing hardwood flooring and wood paneling since 1982. Their office and plant facilities include more than 117,000 square feet of space, and their kilns are capable of drying up to 220,000 board feet of lumber at one time.
Wood Flooring Products
Sheoga offers prefinished, unfinished, textured, and engineered flooring products. The company typically provides three widths in their solid wood flooring (2¼″, 3¼″, and 4¼″), at random lengths from 12″ to 96″, and ¾″ thickness.
The company applies a UV-cured formaldehyde-free urethane/ceramic finish to their micro-beveled flooring, enhancing its natural clarity.
Some of the species they offer include:
American Cherry
Ash
Beech
Hard Maple
Hickory
Northern White Pine
Poplar
Red Oak
Walnut
White Oak
---
Visit the Sheoga Flooring website:
www.sheogaflooring.com