Serving Upstate NY—VT—MA • For selections & prices, CALL or EMAIL US
About County Floors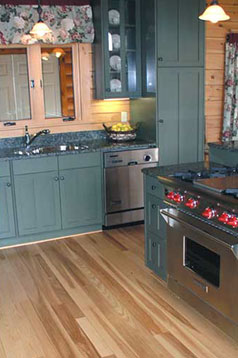 A Tradition of Excellence
Since 1986, County Floors has served homes and businesses throughout upstate New York, including the greater Albany Capital region, Vermont, and Western Massachusetts. A family-owned and family-operated company, we sell quality wood flooring (both domestic and exotic species) and can ship it anywhere within our service area. NOTE: We carry a full line of wide-plank northern hardwoods, available in hard-to-find rustic grades!
Locally, our trained flooring specialists can provide professional installation as well as sanding & refinishing of all types of hardwood floors (see our Project Gallery). We can also add unique accents to your floor areas with our eye-catching borders and medallions.
Throughout the years we have been in business, County Floors has remained committed to maintaining the highest standards of excellence in the wood floor products we sell and the flooring services we provide. Be assured that the satisfaction of our customers is our paramount goal.
So contact us today for all your hardwood flooring needs, or feel free to browse our extensive online catalog of wood floor species, grades, and brands.